Welcome to Elite Sales Coaching

A division of Fidelity National Title Group.
"When you want to succeed as bad as you

 

want to breathe…that's when you will be successful."
Involve
Proactive Change.
The willingness to submerge without limits. Trust the process and let go.
Engage
Being present.
Aware and determined to dive into greatness with growth as your safety net.
Lead
Winner's Circle.
No stone unturned. Believe in yourself along with the right mindset is the mastery of success.
Welcome to

Elite

Sales Coaching!
Elite Sales Coaching is being offered through the Strategic Sales Solutions Team. A division for all brands within Fidelity National Title Group. We specialize in creating, developing and influencing those in our network to expand their mindset and take their business to the next level. Thank you for stopping by our site and experiencing our vision of unique solutions for sales executives to think outside the box for new found re$ult$. Please take a moment to browse the different programs and services offered to our Fidelity National Title Group sales executives.
All the programs are current with fresh ideas, new concepts and strategies to grow your business in any market. They say the creator of these programs puts on her "Mad scientist hat on and creates magic". After 18 years pounding the pavement as a sales executive in the title business, Lisa Crown shares her secrets to success and pushes her clients to reach their goals. This site is a one stop shop prepared to answer any of your questions, sign up for the next available program, learn what is offered to our sales force or just to contact the Strategic Sales Solutions team and Lisa Crown.  Together, we have 1 mission. Growth. It's our only option.
Do you know someone who may be interested in Elite Escrow Coaching?
Utilize Tech to your Benefit Class
Coming soon!
MAX Out the Next 90 Days!
Mindset Membership
Prospecting Clinic
Meet Lisa
"Life begins at the end of your comfort zone."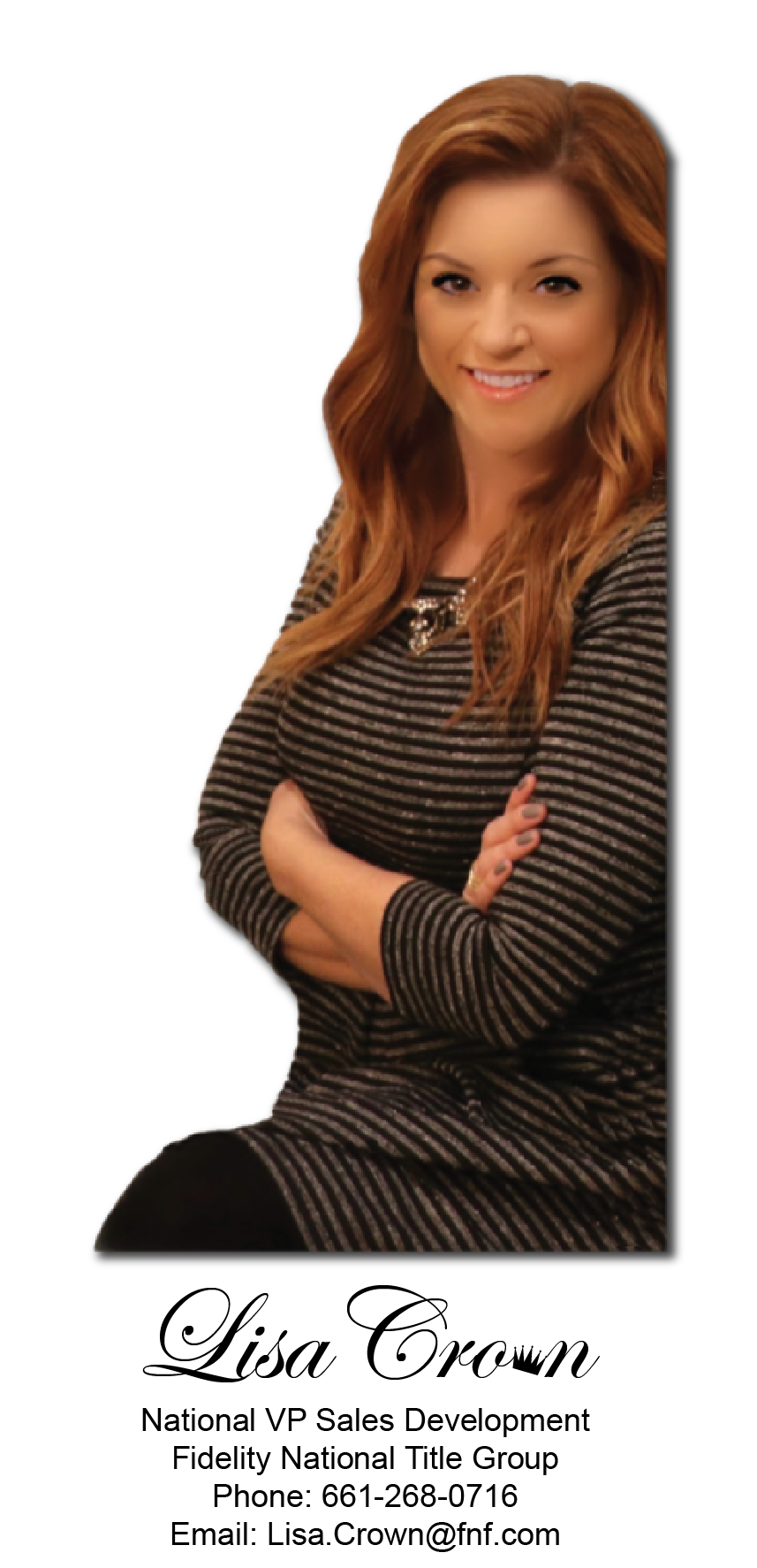 Looking for fresh, out-of-the-box ideas for the Sales Industry? Lisa Crown, National VP of Sales Development for FNTG specializes in creating new and better ways to increase revenue and bring value to her sales executives. With 24 years of experience as a Title Sales Executive and being in the TOP 5% in sales in the nation, you can be assured that Lisa has mastered her craft!
In addition to her Title Sales experience, Lisa has been a Coach for 18 years with a specialty in business growth. Results driven, Lisa's unique coaching style is designed to move her clients out of their comfort zones and reach their goals fast! Lisa offers Elite Top 10% Coaching (get in or stay in top 10%), Elite Degree (new sales training), Revenue Disruptor (Master the one thing), Elite Transformative coaching (one on one) and Elite Clubs. You might also catch her speaking and sharing her proven success Road Map at Sales Rally's/Events around the country. Also, you can get a beat on how she works by downloading her Podcast "Get Real With Lisa Crown" on Itunes, Spotify or Podbean.
Once you graduate one of her programs, she has a maintenance program ...you are eligible to become a member of
The Elite Club and stay connected to her best practices and secret sauces monthly. Want more info? Please email Lisa.Crown@fnf.com.
Graduate's Would Refer Their Peers

100%

100%

Elite Graduates Grew OPEN/CLOSED/REVENUE

85%

85%

Elite Club Members Beating Their Company Trend

75%

75%
Proudly Serving

 

Get In Touch with Lisa Crown!