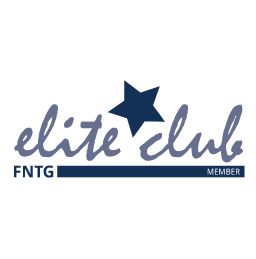 Elite Club Member

$99.00/mo  Elite Club member only
$139.00/ Elite Club Member Plus*

"The Elite Club" is our extended program for  Elite coaching graduates. The Elite Club was designed to continue receiving the programs best practices and secret sauces on a monthly basis. Stay Connected... Join the Club!
27 Best Practices -Fresh Content Monthly
1 Group Call Every Month
1 Special Call Every Other Month Action Packed
Elite

Club Member includes:
Appreciation Letters: (New Listings, Thank You and Escrow close for lenders and realtors) Stationary codes included. These are special letters for Elite Club members only. Not the same as coaching clients.
Prospecting Scripts  (for calls, emails, texts, videos, Facebook PM's)
Weekend Email (1)
Flyer Ideas for sales executive (2  included)
Marketing Ideas  for Realtors (2-3 pieces)
Mastermind Video with Coach Lisa (video with me sharing a best practice)
Closing Email (BCC everyone who did a closing with you that month) I would send this out the first week of the new month for the previous month so you can have  all the closings.
Office Meeting Agendas-- This is to speak at Office meetings or before one of your classes start
NEW GOLDEN NUGGET - One of Lisa's Secret Sauce
Any changes or Updates to anything you may or may not have learned in the Coaching program.
Elite Club Bulletin: Anything New going on with the club or any bulletin reminders.
ConnectNow will share a tip, new tool, ideas or secret sauce on an existing tool that no one knows about or an important reminder.
Manager's corner: We invite one super star Sales managers at one of our brands to share their words of wisdom with us. You won't want to miss it!
Sam' s Secret "Escrow Sauce" - A video of our escrow coach giving exclusive tips exclusively to elite club members
All member Group call lead by Lisa Crown- with all members for a LIVE packed in mastermind meeting every month
Travis Thom: Facebook Ad guru, giving us the latest and greatest tips to help your agents have a cutting edge with ads.  Refer him clients, he will help make them an expert.
Breakthrough Broker-  We have an exclusive Hidden page for Elite Club members with 2-3 marketing pieces for your realtors that is just for us for 60 days before it hits the nation.
Bonus - Contest & Moneywork- 4 different ways to enter for a BIG PRIZE!  Winner drawn monthly. (Action Steps, Contribution Exercise, Refer a friend to coaching, Submit any wins as a direct result from coaching or the elite club.
Social Selling with Chelsea: Fantastic social selling ideas to help you grow in the social media space. Latest and greatest tips to give you an edge on the competition.
Index page: Includes all the topics of content in this month's Elite Club link.
Elite Club Committee: Our 4 Elite Club committee members will share an update from our committee meeting and their words of wisdom. (We have openings every 4 months.  If you want to join the committee send coach an email and get on our waiting list for the next opening.)
Coach Lisa Social Media Content to Post: Fresh ideas to post on your Facebook for that month.
Tech Corner: Update, news, info, reminders, ideas, and more from our Tech partners.

Optional for Elite Club members:

Accountability POD : Accountability Groups within the club. That's right, you and 3 other superstars in the nation will have a call monthly to keep each other accountable and share ideas!
Diamond Club Status: This is the highest possible rank you can have in our Elite Club. There are 10 things you need to do monthly to earn this designation. 6 months to earn it, 3 months to lose it. I say.... GO FOR IT!!
Special Group Call: Every other month Coach Lisa sets up a "Special Call" for Elite Club members and the topic is always a surprise and everyone has the chance to participate as a contestant or be a "fly on the wall" and just listen.
Lender ADD on - Add on the lender version of some of these items above.
HAVE AN EDGE ON THE COMPETITION...STAY CONNECTED... #JOINTOTHECLUB
---
#1. Moneywork: There are 3 assignments monthly. Each assignment is worth 1 ticket
#2. WIN BIN: Submit any wins that you got as a direct result from the Elite Club or Coaching with Lisa and receive 1 ticket per win!
#3. ACTION STEP: There will be a 24 hour time frame to complete the task. Those that turn it in within the 24 hours will receive 1 ticket in the drawing! You never know when this is coming… so be ready! (1 or 2 a month)
#4. Contribution: If you share a tip, tool or concept that is NOT in ITSconnectNOW and I can share it with others you will receive 1 ticket in the drawing! It can be anything.
#5. Refer a friend: If you refer someone to enroll into Elite Sales Coaching Program (MUST be a FNTG employee) you will receive 1 ticket in our monthly drawing.