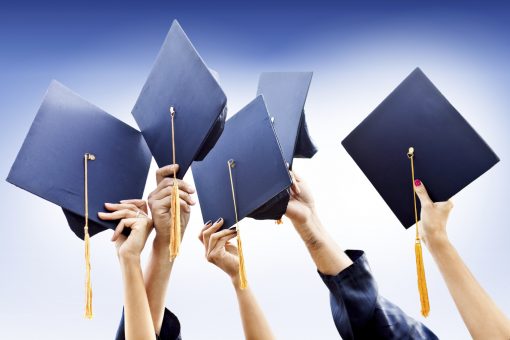 Elite Degree
$600.00 /mo for 6 months

Engage. Learn. Inspire. Excel. Train. Evolve.
5 sales executives per call
6 month program
10 session + 1 graduation
Group calls
Must be an employee of FNTG
Must be in sales for 3 years or less.
Elite Moneywork
Program Description
To provide a "road map" for new up and coming sales executives to achieve ENHANCED success, guidance to greatness and the right mindset.
We want to continue to bring in new talent to our industry and have them authentically learn from the ground up. No better way than to receive an Elite Degree and build a career from scratch.
With the support, tools, technology, guidance and an arsenal filled with the top best practices these new sales executives will be at the top before they know it!
-Check my Reviews On-

Jesse Crandall
Wow! Where to even begin?! Lisa Crown has taught me the fundamental keys to success in this industry. She has given me the knowledge to feel confident early in my career, I was selling title insurance before I knew what title insurance was! What I love the most about Lisa is the fact that she is relatable. She leads with that in her coaching allowing her success to feel attainable. Thank you Lisa for all that you do!

Nate Stark
Lisa Crown has one of the most outgoing, personable, and contagiously charismatic people I have ever had the pleasure of speaking with! She has provided me with a vast array of techniques that will help me in my career and my life. I am truly grateful for her challenges, and I can unequivocally say that her coaching is going to help me get to exactly where I want to be. Thank you Lisa!

Tony Maddox
I can say with absolute confidence to my boss, my county manager, JJ, Steve D, and all of management...That the reason that I am seeing any results and have confidence in this industry is because of Lisa Crown. She has given me the words, tools, confidence, and kick in the butt that we need some times. She also gives the encouragement and praise that moves a guy like me to make myself, my clients, and our company have a voice that has to be heard. She rocks and allows her lil chickens to rock. Can't wait to see what Next year will look like. Bravo to FNF for picking her as their Light house to lead the way for the up and comers and the seasoned sales people. Elite Degree was right for me. Thank you Coach.

Adrienne Salomon
Lisa Crown's coaching program has pushed me to limits I didn't know I had! I am fairly new into the sales aspect of the title and escrow industry, there were methods I thought I knew, but Lisa has opened the door to much, much more. I am proud to be in her Elite Degree program and am always looking forward to the next coaching call.

Kelly Collins
Lisa Crown has made me laugh, she's made me cry, she's pushed me well beyond my comfort zone and she's made me a more confident and successful Sales Executive. I am grateful for the experience, thankful for the feisty red head on my shoulder everyday and honored to be a part of the Elite Degree family. Thank you Lisa!!

Lindsay Wilson
As a new Sales Exec, Lisa's Elite Degree Coaching program was just what I needed to hit the ground running. Her golden nuggets, tools, and tips and organization tools are awesome. If there were a Sales Executive bible to live by-her systems and coaching would be it! I love her energy and real talk. I highly recommend Lisa!- Jen Rasch

As a part of the Elite Degree program, Lisa nudged, then pushed, then shoved me out of my comfort zone, and helped me put into practice the strategies that work. My day has structure, purpose, and goals because of her guidance. She coaches from the heart every single day, and it shows.

Tiffany Kietzke
Wowza! Having Lisa Crown as my coach for the Elite Degree Program process was transformational for my life. She's has amazing ideas and pushed me out of my comfort zone consistently until all of the hard parts about the job were not hard at all anymore! Because of her I don't work 10 times harder, I work 10 times SMARTER, and the numbers show! She has helped set me on a course for success and gave VALUE to my position. The steps and programs that she has set forth for me have opened doors I never thought would, and left my competition in the dust! THANK YOU LISA! YOU ARE A STAR!! And you helped me to become one too =)

Susan Chamberlian
Beyond grateful for your Elite Degree program. I could not have been as successful as I am without you thus far! You are an amazing coach, mentor, and business partner and I cant wait for the next one! I will continue to grow and learn from your experiences and expertise! Again Lisa Crown I am forever grateful to have you as my business partner!! Thank you so much for giving me the push I needed! I highly recommend anyone who is contemplating on doing this program to STOP and just do it it is worth every dime! Shine on my friend!

Charmaine LaMay
I am 4 months into Lisa Crown's 6 month Elite Degree Training program. The training covers a lot of information which Lisa delivers concisely. Her structure is clear, logical and effective. Lisa has obviously put a lot of thought and expertise into designing her Elite Degree training! I have benefited from doing the assignments, receiving individual feedback and interacting with Lisa and the other participants on my team.

Brad Crowe
Having only met Lisa over the phone, I typically wouldn't choose to recommend someone. But this was an introduction more powerful than most. I am seriously impressed and excited to be enrolled in her Elite Degree program through FNF. Her energy and personality is off the hook. I liked her within the first minute she spoke. She proved to be multi-dimensional, a consummate professional yet a real people person. I think she truly cares about helping people achieve success. Can't wait to hear her again! Thanks Lisa

Jessica Baca
Lisa is the BEST!! I'm currently enrolled in the Elite Degree Coaching and I couldn't imagine being a Title Sales Rep without her coaching. She has given me so much insight, tips, and tools that I will forever be implementing in my business. I have definitely grown both personally and professionally since being in Lisa's program. I highly recommend every sales rep to experience her coaching..it will push you, make you uncomfortable and lead you to that growth you need to excel in your business.

Michelle Foose
I can't believe its already been 20 weeks coaching with Lisa. - I look forward to every one of her calls. She always leaves us with answers to questions that will help us face roadblocks as well as grow our business with a very positive and empowering approach. She is knowledgeable and there isn't a question you cannot ask her. I've enjoyed the program and my willingness to step out of the box has come a LONG way thanks to her patience and dedication. She truly cares. - I highly recommend her and her program.

Dominica Fusaro
Lisa Crown is an absolute rockstar! I am currently enrolled in Lisa's Elite Degree coaching program and she has changed the way that I run my business. Not only has she given me the proper tools, tips and motivation to conduct my business at the highest levels and standards. She has taught me how to be bold, confident and strong both in my business and personal life.

Bekka Moreno
Lisa has the best most positive radiance that makes working with her amazing. Being in her Elite Degree Program has been awesome, I've learned so much She can pump you up like no other! She has a huge heart and really cares about everyone she coaches. Thanks Lisa for teaching me to Shine ON!

Carlos Estrada
I entered Lisa Crown's Elite Degree sales program for newer sales reps. going into the program I didn't think that it would be so much fun and nerve wracking at the same time. Coach is awesome and really helped point me in the right direction. Thank you Lisa!!

Nicole Smith
Lisa's Elite Degree Program has changed the way I conduct my business and has greatly improved since following her lead. I really appreciate the time she takes to motivate each of us on a personal level to insure we are growing our business to the best of our individual capabilities. Lisa is an absolutely amazing motivator and a fabulous coach!!