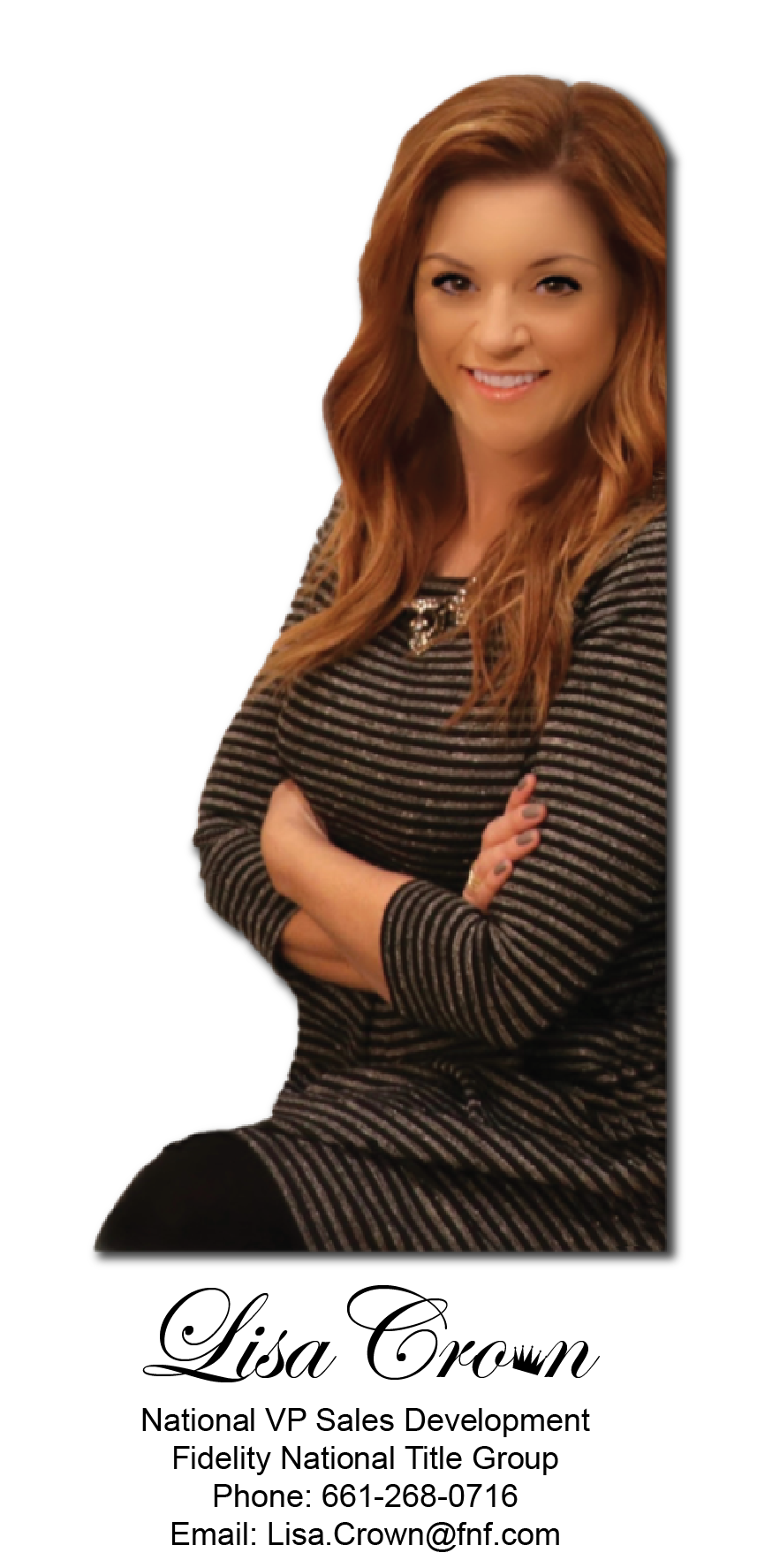 Welcome to The Elite Sales Coaching Program and the Strategic Sales Solutions Team, a division within FNTG. We work exclusively with all of our 15 different title brands in 43 states. We are a team of experienced Coaches that have walked the walk of the title industry for over 24 years. We have an Elite Sales Coaching, Escrow Enrichment coaching and Social Selling Coaching Programs.
The Elite Sales Coach/ National VP of Sales Development is Lisa Crown, a veteran in the title business who specializes in creating new & better ways to increase revenue & bring value to her sales executives. With 20 years of title sales executive experience, being in the top 1% in Los Angeles, Ca and 5% in the nation, you can be assured that Lisa has mastered her craft!
She knows what works and pushes ALL her clients to their potential and to reach their goals…FAST! She always says, "This is NOT a one dimensional program." You learn about yourself, life, business and what you really want! She is by your side the whole time to help you achieve greatness. She has been a Coach for 18 years (7 of those years she donated her time at a non-profit called Because I Love You) with a specialty in business growth.
Results driven, Lisa's unique coaching style is designed to move her clients out of their comfort zones and reach their goals fast! With a success rate of 87%, all of her graduates have grown their business in open, closed or closed revenue, it's safe to say this is a fail proof Coaching Program that works. Lisa offers a program for everyone. Lisa is the developer, presenter and creator of all of her programs. You might also catch her speaking and sharing her "secret sauce" proven success road map at Sales Rally's/Events around the country. Looking for a change in your business? You came to the right place. Ask about us about our wait lists for our next opening. For more information visit her Reach 150  at   or www.LisaCrown.com. Also check out her PODCAST – "Get Real With Lisa Crown" by downloading iTunes, Spotify or Podbean.
Shine on!
---
Heather Marquis is an Executive Assistant to Lisa Crown in the Strategic Sales Solutions Team with Fidelity National Title Group. With a background in teaching for over 15 years, Heather is a dynamic partner behind the scenes to make sure that all of the sales executives in the program succeed!
She is a bulldog when it comes to making sure all their "Moneywork" is completed and organized! You can be assured she will be on you to make any changes or corrections so your "Moneywork" is turned in on time and ready for Coach Lisa! She is tenacious when it comes to assisting sales executives with  questions or challenges within the program.
Heather is  experienced, organized, efficient, helpful and a valuable asset to our team! Call her or email her anytime with any question and she will be there to assist you.